Preordering the latest Apple product, such as the iPhone 15, is an exciting but time-sensitive process. In this guide, we'll take you through the entire iPhone 15 preorder process in the United States, from account preparation to order placement, ensuring a smooth experience.
Key Highlights
iPhone 15 Preorder begin on Friday, September 15.
The shipping time after a preorder varies based on your location and Apple's processes.
The iPhone 15, 15 Plus, 15 Pro, and 15 Pro Max are set to ship and hit stores on Friday, September 22
Why Preorder iPhone 15?
Preordering the iPhone 15 ensures you're among the first to experience its groundbreaking features, secure your preferred model, and avoid potential supply shortages. Plus, you can take advantage of exciting preorder deals and promotions, ensuring you get the best value for your new iPhone. Don't miss out!
Important Dates
Stay informed about key dates and times for iPhone 15 preorders:
Preorder Start Time: Preorders for the iPhone 15 start on Friday, September 15, at 5 a.m. (PT). Be ready to act promptly.
Release Date: The iPhone 15, 15 Plus, 15 Pro, and 15 Pro Max will be available to ship and in stores on Friday, September 22.
Preordering Options
To preorder for US customers, please visit this link, and for UK customers, please check out this link. Where else can you pre-order/buy the new iPhone?
Customers in the United States can also place pre-orders for the iPhone 15 at:
Best Buy
Verizon
AT&T
T-Mobile
U.K. customers also have the option to pre-order the iPhone 15 at:
Mobiles.co.uk
EE
Vodafone
Sky Mobile
John Lewis
Argos
Pricing and Deals
Understand iPhone 15 pricing and available deals:
| | | |
| --- | --- | --- |
| Model | Description | Price |
| iPhone 15 | Gradient Finish | $799 |
| iPhone 15 Plus | Yellow Gradient | $899 |
| iPhone 15 Pro | Gradient Finish | $999 |
| iPhone 15 Pro Max | Gradient Finish | $1,199 |
| Apple Watch Series 9 | Gradient Finish | $399 |
| Apple Watch Ultra 2 | Gradient Finish | $799 |
iPhone 15 Preorder Deals and Discounts: Discover trade-in credits, upgrade offers, and potential discounts offered by Apple and other retailers.
Trade-In Options: Learn about Apple's trade-in program and how to maximize the value of your old smartphone.
Time of iPhone 15 preorders start
Pre-orders will commence at the following times in regions where most of our readers are located:
U.S.: Starting at 5 a.m. (PST/PDT), 6 a.m. (MST/MDT), 7 a.m. (CST/CDT), and 8 a.m. (EST/EDT)
Canada: Same as above, with an additional start time at 9 a.m. (AST/ADT)
U.K.: Commencing at 1 p.m. (GMT/BST)
Europe: Beginning at 2 p.m. (CET/CEST) and 3 p.m. (EET, EEST)
India: Starting at 5:30 p.m. (IST)
Australia: Pre-orders open at 8 p.m. (AWST/AWDT), 9:30 p.m. (ACST/ACDT), and 10 p.m. (AEST/AEDT)
New Zealand: Pre-orders kick off at midnight the following day (NZST/NZDT)
Don't forget to set your alarm if you're in the U.S.!
How to Preorder iPhone 15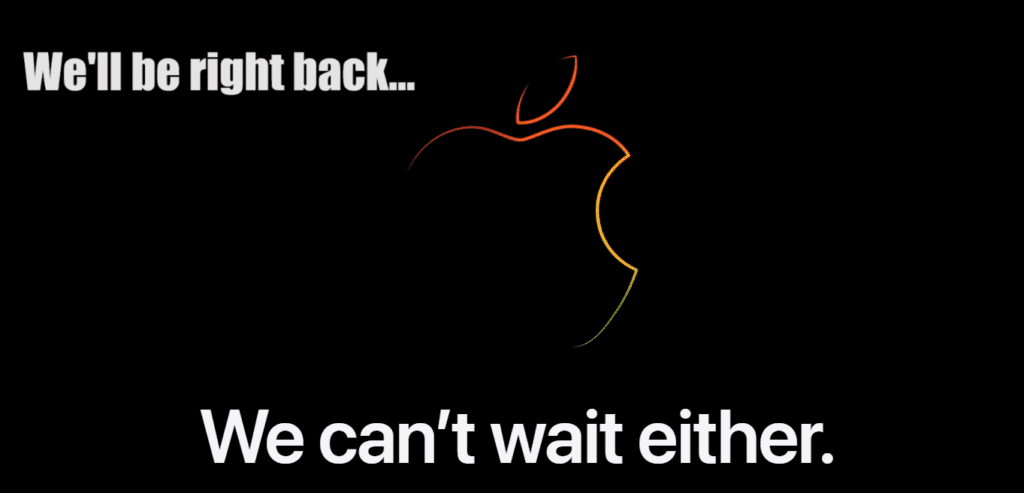 Prepare Your Account For iPhone 15 Preorders
It's wise to review your Apple account now to avoid last-minute inconveniences when ordering your iPhone. Ensure your payment method and delivery address are up-to-date. Apple typically takes the store offline before product launches, preventing account changes. Wait until preorder day; you may encounter the 'We'll be right back' message.. Here's what you need to do: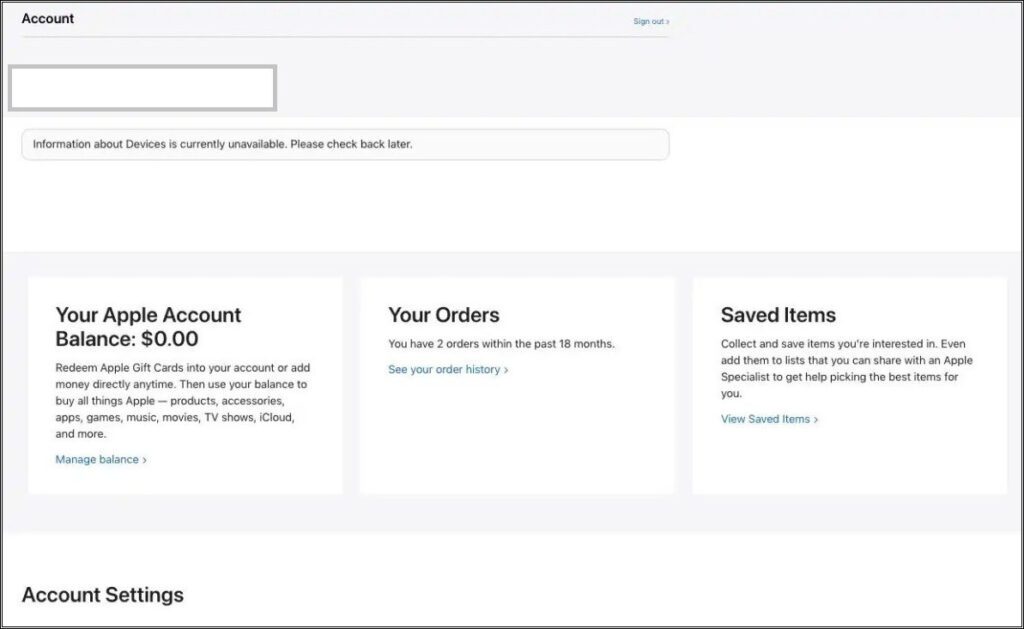 Checking and Updating Account Details: Review your Apple account information, including your delivery address and payment methods. Make sure everything is accurate and current to avoid delays during the preorder process.
Verifying Payment Information: Ensure that your credit card or payment method is valid and ready for use. Apple may verify your card with a small charge before preorder day.
Choosing Your iPhone
Selecting the right iPhone model and configuration is a crucial step to preorder iPhone 15. Here's what you need to consider:
Model Selection: Decide which iPhone 15 model suits your needs, whether it's the standard iPhone 15, the larger iPhone 15 Plus, the feature-rich iPhone 15 Pro, or the top-of-the-line iPhone 15 Pro Max.
Color Options: Choose your preferred color from the available options.
Storage Capacity: Determine the storage capacity that best fits your requirements, as it affects the price.
Payment Options: Decide whether you want to pay upfront or choose a monthly payment plan. You can also add AppleCare+ for extra protection.
Getting Ready for Preorder
Once you've made your iPhone 15 preorder choices, you can start preparing for the preorder process:
Adding Accessories: Explore additional accessories you might want, such as cases, screen protectors, or headphones.
Confirming Payment Information: Double-check your payment details to ensure a smooth transaction.
Providing Contact Details: Ensure your contact information is accurate for order notifications and shipping.
Agreeing to Terms: Review and agree to Apple's terms and conditions.
Placing Your Preorder
On preorder day, the Apple Store may be temporarily unavailable. Here's what you need to know about placing your preorder:
Navigating the Apple Store: Access the Apple Store as soon as it becomes available. Be prepared to refresh the page and select your desired iPhone model swiftly.
Finalizing Your Order: Follow the prompts to complete your order, adding any chosen accessories or AppleCare+.
What to Expect After Preordering: Understand that you won't receive an official "Shipped" email from Apple until after Wednesday, as the Import scan typically occurs around that time.
Additional Information
If you're preordering from outside the United States, here's what you need to know:
Preordering Outside the U.S.: Understand the specific preorder process and availability in your country.
International Shipping: Learn about international shipping options and any additional costs or delays.
Stay informed about Apple's latest offerings and what sets the iPhone 15 apart:
Apple's Product Lineup: Explore Apple's complete product lineup and the iPhone 15's place within it.
What Sets the iPhone 15 Apart: Discover the key features and enhancements that make the iPhone 15 an exciting choice.
Staying Informed with Tom's Guide: Keep an eye on Tom's Guide for in-depth reviews and updates on Apple's new phones.
When Will iPhone Preorder Ship?
The shipping timeframe for your iPhone 15 after a preorder varies based on your location and Apple's processes. Generally, once you've preordered, Apple begins label creation for shipments. You can track your package through UPS with your phone number or web order number.
However, the official "Shipped" email from Apple typically arrives after Wednesday, coinciding with the Import scan's confirmation of shipment arrival at distribution centers. For precise shipping details and alternatives, check with your local Apple Store.
Tech Related Post : Add Me to Search
FAQ
When Can I Preorder iPhone 15? Preorders for the iPhone 15 will begin on [Preorder Start Date], typically at [Preorder Start Time] in your region. Be sure to check Apple's official website for the exact timing.
What Models of the iPhone 15 Are Available for Preorder? You can preorder various models of the iPhone 15, including the standard iPhone 15, iPhone 15 Plus, iPhone 15 Pro, and iPhone 15 Pro Max. Each iPhone 15model offers different features and price points.
How Do I Prepare for the iPhone 15 Preorder? To streamline your preorder process, make sure you have an Apple ID, payment information, and shipping details ready. Consider setting an alarm for the preorder time, as popular models can sell out quickly.
Are There Any Special Deals or Promotions for iPhone 15 Preorders? Apple often offers special deals and promotions for iPhone preorders, including trade-in discounts and bundle offers. Keep an eye on Apple's official website for details on current promotions.
Can I Change My iPhone 15 Preorder After Placing It? Yes, you can make changes to your preorder, such as updating your shipping address or canceling the order, as long as the device hasn't shipped yet. Check Apple's policy and contact their customer support for assistance with any changes.
Conclusion
preordering the iPhone 15 offers an exciting opportunity for early access to cutting-edge technology. Understanding the expected ship times is crucial for a seamless experience. With careful preparation and knowledge, you can ensure a smoother transition from preorder to enjoying your new device.