Introduction
We can get voice chat on roblox in 4 simple ways , In this article of HowtoWikiguide, we will guide you on how to get the voice chat feature on Roblox, enabling you to communicate with other players and foster a sense of community within the Roblox platform. Voice chat has become an integral part of online gaming, allowing players to communicate in real time and enhance their gaming experience. If you're an avid Roblox player, getting the voice chat feature can take your gameplay to the next level.
Understanding Roblox Voice Chat
Roblox voice chat is a feature that enables players to communicate with each other using their voices, facilitating seamless collaboration, coordination, and social interaction. With voice chat, you can strategize with teammates, coordinate in-game activities, and engage in immersive conversations with fellow players.
4 Simple way to get voice chat on Roblox
Verifying Age with ID
Verifying without any ID
By being part of roblox developer forum
Contacting support team
Verifying Age with ID
To verify your Roblox account using a valid ID like a Driver's License, passport, ID card, or residence permit, follow these simple steps to get voice chat on Roblox:
Open the Roblox website on your mobile or desktop browser.
Please Log in to your Roblox account with your credentials.
Go to setting.
Please note that this process requires you to have a mobile device.
Check the "Verify My Age" section and click on it.
If you have a valid ID, You then need to take your phone and scan the given code
You will be asked to provide a photo or scan of your ID.
Make sure the ID is clear and readable in the photo or scan.
Submit the photo or scan of your ID through the provided method.
Once you've submitted your ID, the Roblox team will review it to verify your age.
If you don't have an ID, you may need to use an alternative verification method.
Remember to follow the platform's guidelines and ensure the security of your personal information during the verification process.
Verifying without any ID to get Voice Chat on Roblox
Go to the Roblox website and log in using your username and password.
If you don't have an ID, don't worry! You can still use voice chat.
To verify your account for voice chat, make sure you have a working phone number and email address.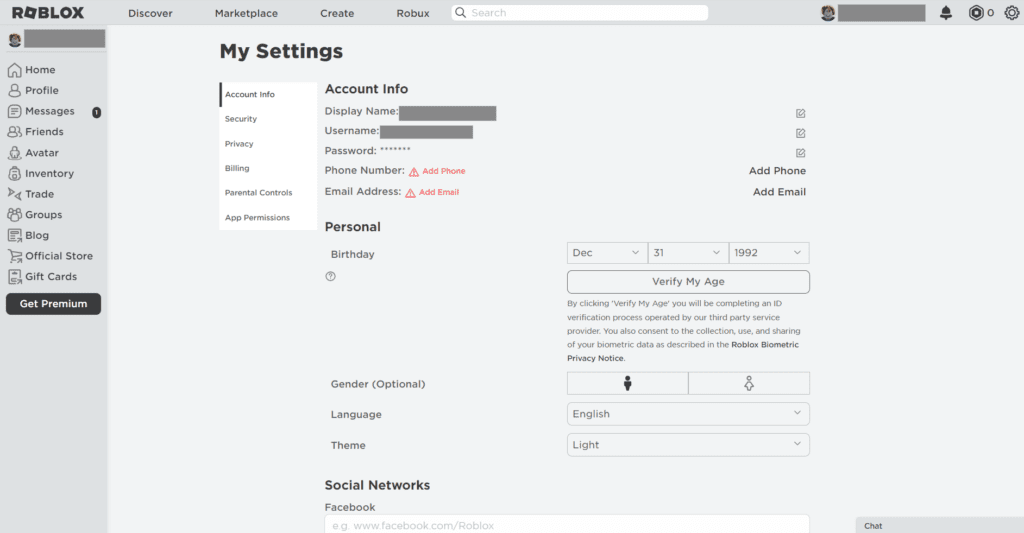 Click on Add email first.
Roblox will send a verification code to your email.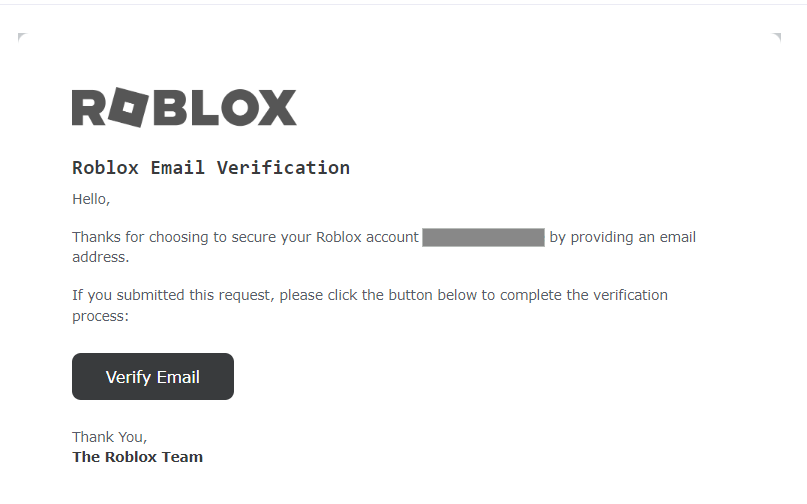 Enter the code in the provided area to complete the verification process.
Same way do it for phone number.
Congratulations! Now The Roblox team will review and in some time you can get your voice chat feature.
Please keep in mind that this method is only available for accounts that are 13 years old or older. If your account is under 13, you won't be able to manually change your age until your 13th birthday. Make sure to follow Roblox's guidelines and enjoy the voice chat feature responsibly.
By being part of roblox developer forum
By joining the Roblox Developer Forum, you can access voice chat and many other features.
Log in to the developer forum, which is a place for developers to collaborate and share information. Participate in the developer discussion forum. Read many posts, and you may learn many new things. You might even get access to the best features in advance, depending on the moderators. be humble and genuine, because the moderation is really strict. I don't highly recommend it, but you can give it a try to get voice chat on Roblox.
Contacting support team
If you still don't get voice chat on Roblox , please fill free to contact Roblox support team by given link. Express them your issue and they may be able to help you in the issue.
Enabling Voice Chat on Roblox
To enable voice chat on Roblox,please follow these simple steps:
Launch the Roblox app or visit the Roblox website and log in to your account.
Access the "Settings" menu by locating the gear icon.
Navigate to the "Privacy" tab within the settings.
Look for the option to enable voice chat and toggle it on.
Save your settings to activate voice chat on your Roblox account.
Once enabled, you can start utilizing the voice chat feature in compatible games.
Customizing Voice Chat Settings
Roblox provides options to customize your voice chat settings according to your preferences. You can adjust microphone volume, mute specific players, or control who can hear your voice during gameplay. Explore the settings menu to tailor voice chat to your liking and create a personalized communication experience.
Communicating Effectively
Effective communication is crucial when using voice chat in Roblox. Please Follow these tips for a better experience:
Speak clearly and concisely.
Be respectful and considerate towards other players.
Use voice chat to strategize, coordinate, and build teamwork.
Avoid excessive background noise or distractions.
Listen actively to others and respond appropriately.
Remember, clear and respectful communication contributes to a positive and enjoyable gaming environment.
Troubleshooting Voice Chat Issues
If you encounter any issues with voice chat on Roblox, try these troubleshooting steps:
Verify if your device is compatible and meets the necessary requirements for a smooth voice chat experience.
Check that your microphone is properly connected and functioning with your device.
Check your device's audio settings and make sure the microphone is selected as the input device.
Ensure that you have a stable internet connection.
Update your Roblox app or website to the latest version.
Contact Roblox support if the issue persists or for further assistance.
Conclusion
Enabling the voice chat feature on Roblox opens up a world of communication possibilities within the Roblox community. By following the steps outlined in this article of how to get voice chat on Roblox ?, you unlocked the power of voice chat, to enhance your gaming experience. Enjoy the benefits of real-time communication and teamwork as you explore the diverse Roblox universe.
In conclusion, this get voice chat on Roblox article will help in allowing you to communicate effectively, strategize with teammates, and build a vibrant community within the platform. Embrace the power of voice chat and take your Roblox gaming experience to new heights.